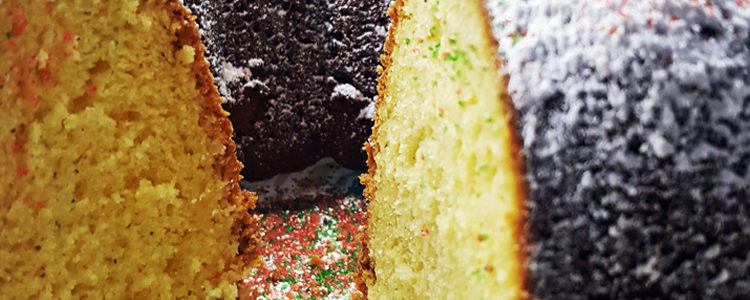 Baking
Grandma's Wine Bundt Cake
A recipe that will quickly become a family favorite and tradition.  This simple recipe is surely to impress your last minute guests.  The secret is the well greased pan and not overbaking this cake.  Simply follow the directions and you will get endless compliments from this bundt.
Ingredients
1 box moist white cake mix
1 5oz box of instant vanilla pudding mix
3/4 cup oil
3/4 cup white wine
4 whole eggs
1 teaspoon ground nutmeg
Instructions
Preheat oven to 350° F
Prepare your bundt pan with generous shortening
In a mixing bowl, combine all ingredients
Mix with an electric mixer for 5 minutes, until nice and fluffy
Bake for 50 minutes, or until a toothpick comes out clean
Remove from the oven and let sit for 5 minutes before moving cake to a cooling rack
Garnish with powdered sugar and colored sugar (if desired)
Serve with fresh fruit and/or whipped cream
https://pantryperfection.com/grandmas-wine-bundt-cake/
Copyright Pantry Perfection 2019. All rights reserved.