Nested Eggs
Here is a great easy recipe for breakfast with a lot of flexibility for a family of particular eaters.  I used ham and left my eggs a little runny, but you can use any breakfast meat ( or none at all) and can scramble your eggs too!
Ingredients for 6 muffin cups (about 3 servings):
2 cups frozen shredded hash browns
1/2 cup shredded cheese (cheddar, Monterrey jack, etc- you choose)
1/4 cup finely minced parsley
1/2 cup breakfast meat ( I used sliced ham here, but any precooked breakfast type meat will work).
6 eggs (or egg substitute)
salt and pepper
Cooking spray
Directions:
Preheat oven to 400 degrees, prepare muffin pan (full sized) with generous coating of cooking spray.  (Don't skimp here- if you don't put enough spray the cheese will make it stick bad.)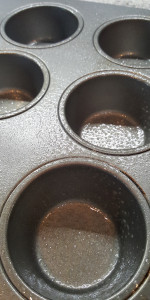 In a small bowl, mix the 2 cups frozen hash browns with the shredded cheese. Once combined, divided the cheese/ potato mixture between the 6 muffin cups.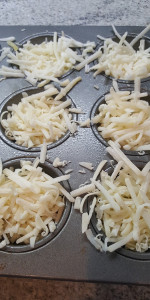 Using your fingers, press the cheese/potatoes to the sides of the pans, up around the sides and even spilling over is good.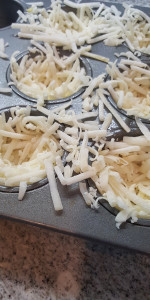 Put in the preheated oven and cook until the edges start to brown (about 12-15 minutes)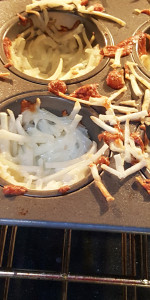 Take out of the oven and fill each cup with meat, 1 egg (or equivalent to 1 egg) and top with parsley, salt and pepper.
Place back in the oven and cook for 15- 20 minutes (until the eggs are set the way you like them).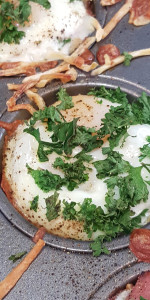 Remove from the oven when done to your liking and let them rest for a couple (3-5) minutes.  Carefully run a knife around the edge to loosen them from the pan and plate them.